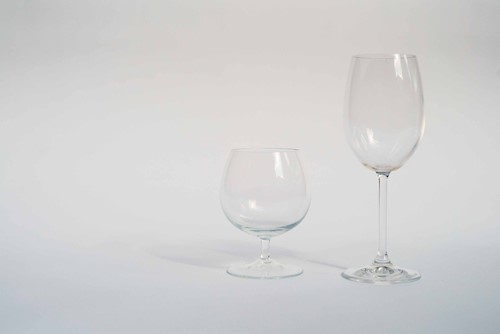 Packing up your kitchen to prepare for a move requires careful organization. With so many shapes and sizes of items in your kitchen, it's important to pack everything in the right way. Glassware and cups are a common pain point in packing a kitchen because of their fragility and irregular shape. However, there are some tricks and strategies for packing glasses and other drinkware to keep them safe while using space efficiently.
Here's a guide for packing and preparing drinkware for a move:
Stock Up on Materials
Having enough of the right supplies before you pack will save you time and frustration. For packing drinkware, make sure you have plenty of packing paper, tape and thin bubble wrap for breakable items. You'll also need boxes and something to label them with so you know what's inside.
Start With Heavy Items
Begin packing a box with the heavy items. This could include things like large ceramic coffee mugs and other more sturdy drinkware that will make a solid base. Wrap each item carefully in paper to avoid friction and breakage, then layer lighter items on top until the box is full.
Double Up
A great way to save space and paper is by wrapping identical glasses together. With your packing paper, roll up one glass completely. Then, flip it over and wrap a second glass, starting from the opposite edge of the paper. You'll end up with a two-pack of cups to save time and effort unpacking later.
Protect the Stems
Stemware is highly susceptible to damage during a move unless you protect it well. When wrapping and preparing stemware like wine glasses, wrap the stems or handles first. You may opt for wrapping it in a double layer of paper to be extra careful. Use the remaining paper to cover the cup and place them carefully in the box. This is a great time to use thin bubble wrap if you have some.
Add Cushion
If you're done packing all of your drinkware and still have space in the box, don't leave it empty. Extra room in a box leaves more chance for movement and breakage during the move. Instead, fill up that space with something soft and lightweight, such as a stack of dish towels. You can also use bubble wrap or other packing materials to create cushion if you'd like.
It's crucial to protect your most breakable items when packing for a move. Use these tips for packing your drinkware the right way so everything makes it safely to your new home.