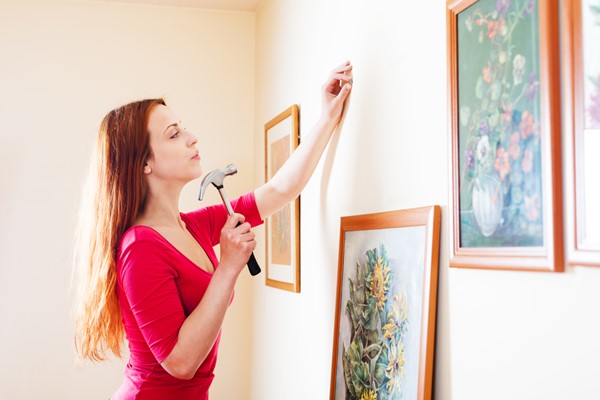 After spending all day in your office in front of a computer, or outside working hard, the home should be a place of solace and comfort. Sadly, most individuals don't get that comfort they are looking forward to. If you fall into this category, you can make your home an oasis of relaxation with these useful tips:
Give Your Walls A Lighter Color
Sometimes the colors on our walls are dark and cold, adding a bit of warmth and lightness is a great idea. Lighter colors such as gray are trendy. Gray would do well though, only if you have a lighter shade on your ceiling. Create accent walls with other vibrant shades or patterned wallpaper, thus creating that warm feeling.
Hang Some Pictures
Hanging pictures is a fantastic way to make your home comfy. Although it might sound obvious, many homeowners tend to overlook it. Adding photos of things that makes you happy such as pictures from traveling, your favorite celebrities, family members, cartoon characters, flowers, cars, etc. is a brilliant idea.
Buy Some Comfy Pillows
Pillows are suitable for different areas of the home, from the bed or a chair in the bedroom to the couch in the living room. Buying some comfy, pillows is another way to make your home more relaxing. The cushions can be in different sizes; long bolsters are ideal for a bed or chaise, throw pillows or fur pillows for the couch.
Make Your House Smell Nice
A house that smells awful will surely be an uncomfortable place to stay. You can give your home a pleasant smell by using air fresheners or adding some flowers. Apart from making your home smell nice, plants will also help you purify the air in your home.
Invest in Area Rugs
Considering an area rug is an excellent way to elevate your home. Silky shag rugs help to make a room feel warm and help to make your cold floors a little more bearable. Center an area rug in the middle of the room with furniture set at the edges.
Curtains Should Blend With The Paint
Curtains make your home beautiful and homey, so hang a curtain that goes well with your wall paint to give visual expanse to the room. The enlarged appearance will make your home feel more comfortable.
Keep It Clean
Cleaning your home is very necessary if you want to increase your comfort. Ensure you carry out daily cleaning tasks such as regular washing of towels and sheets, dusting accessories, mopping the floor, etc.
Add a bit of Decor
Adding decors make the home inviting and beautiful. A vase of flowers in the living room, potted herbs in mason jars at the kitchen window, fresh fruits and vegetables on the dining table and lot more will boost the comfort level of your home.
When preparing your home to sell, talk to your real estate professional about ways to make your home appear more inviting.